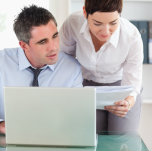 Fraud Prevention
Bank of Cooperstown, a unit of USNY Bank takes great care to ensure your identity remains safe. We provide this information as a courtesy to you.
Identity Theft
Identity theft continues to be one of the fastest growing crimes in the United States, and has ranked as one of the top consumer concerns for the past several years. The Federal Deposit Insurance Corporation (FDIC) has produced a multimedia presentation to help consumers protect themselves from identity theft.
Fraud Protection
OnGuardOnline.gov provides practical tips from the federal government and the technology industry to help you be on guard against Internet fraud, secure your computer, and protect your personal information.
Reporting Suspected Fraud
StopFraud.gov - The Financial Fraud Enforcement Task Force maintains a wide list of resources and information dedicated to helping find and report suspected cases of financial fraud.
Latest Fraud Alerts
Loss Control Advisory Bulletin - March 2013
Fraudulent Emails Claiming to Be From the FDIC - June 3, 2011
Malicious Software Features Usama bin Laden Links to Ensnare Unsuspecting Computer Users - May 3, 2011
The IRS Warns of Scam eMails or Phone Calls - May 25, 2011
Phishing
The Anti-Phishing Working Group (APWG) is the global pan-industrial and law enforcement association focused on eliminating the fraud and identity theft that result from phishing, pharming and email spoofing of all types.